Introduction:
CBD (cannabidiol) products have gained significant popularity in recent years, and CBD vaping is one of the preferred methods of consumption. If you're considering delving into the world of CBD vaping, it's essential to choose the right CBD battery. This comprehensive guide will walk you through the steps to ensure you make an informed decision when selecting and purchasing a CBD battery.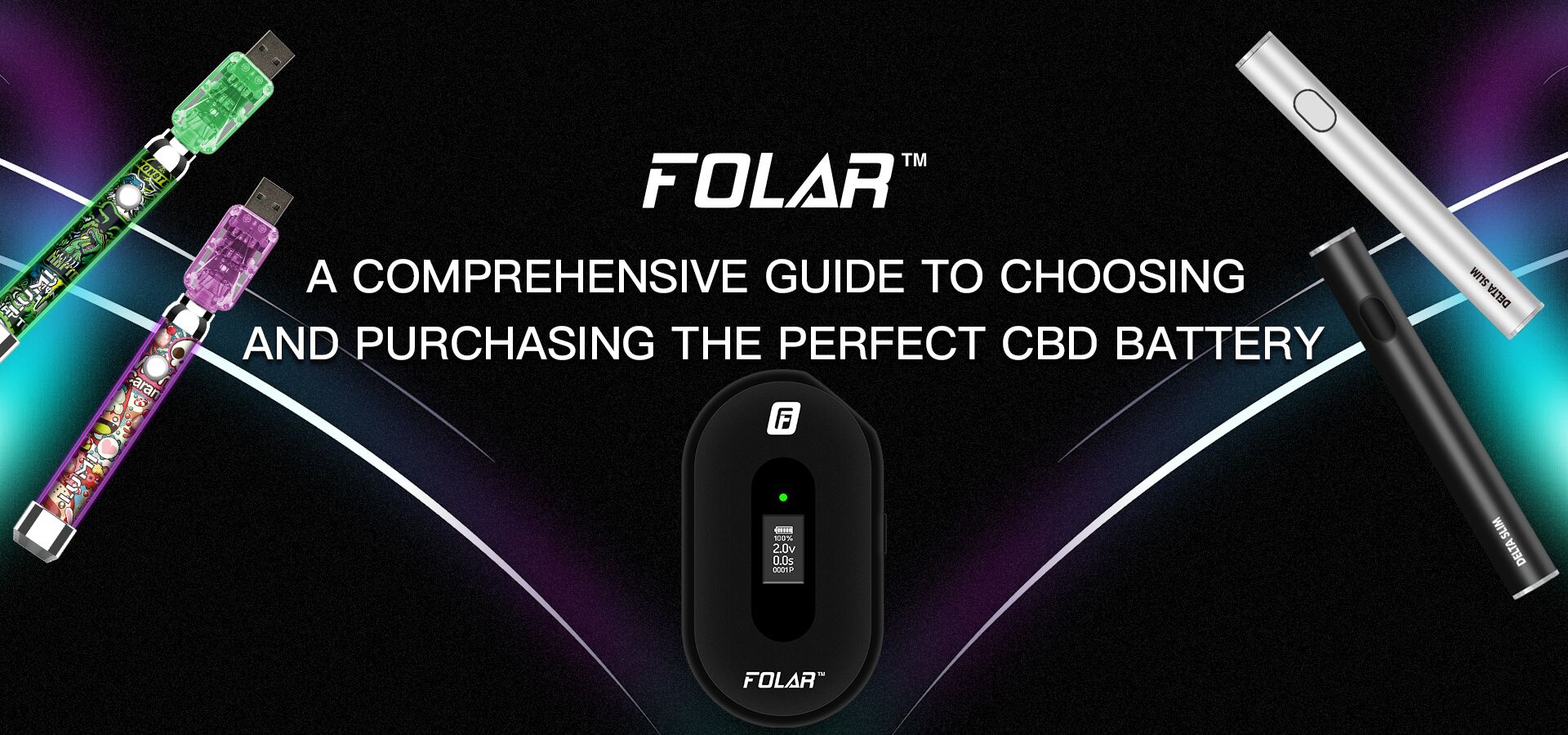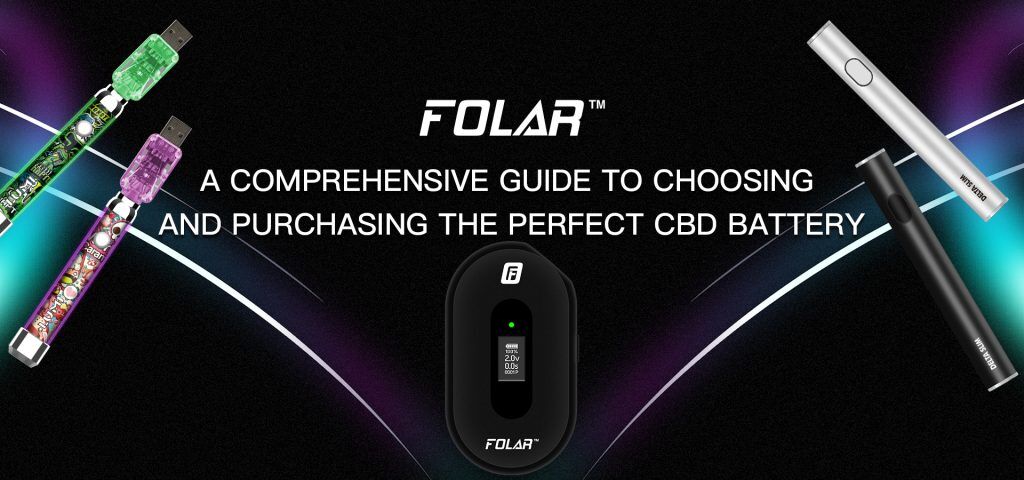 Firstly, Let's see the 510 Wireless Charging Vape Pen
Wireless 510 Vaporizer
The vaping industry is continuously evolving, introducing innovative technologies that enhance user experience and convenience. Among these advancements, the wireless charging vaporizer stands out as a game-changer. We delve into wireless charging vaporizers to explore their features, benefits, and overall performance. Discover how this cutting-edge device revolutionizes the way we vape.
Technology can always make life easy and effective. The purpose of creating this Folar Wave is to offer a better and more enjoyable way to vape. TOQI applied this technology earlier than WAVE, but we believe WAVE will be the best 510 vaporizer with all those improvements.
Charging Options: Triple ways to charge including wireless charging, universal type C, and iPhone port.
510 Thread: Spring electrode timber, works for most popular CBD cartridges.
OLED Screen: Easy reading and knowing how the battery is working.
Haptic Feedback: Simple design but improves the vape experience a lot.
Portable: Palm-sized, easy to go.
Affordable Price: very close price to TOQI

The wireless charging vaporizer represents a significant leap forward in convenience and functionality within the vaping industry. With its sleek design, wireless charging capability, impressive battery life, and user-friendly interface, it offers a compelling solution for vapers seeking a hassle-free experience.
Secondly, where to buy the 510 vape batteries
Lumi Punk Style 510 Battery
What is punk style and how does the punk style influence our daily life?
Punk style has a positive and profound impact on people's lives. It encourages personal freedom of expression, drives social change, and creates a community that fosters creativity and autonomy.
We are choosing the vape life when we purchase vaporizers. This is the most important reason to create Lumi 510 battery.
Luminous LED light
Punk Style design and USB
Preheat & variable Voltage
The perfect design fits most of the CBD cartridge
Type C & 510 charging port


Through punk style, individuals can find their true voice and pursue their passions and values in an authentic and courageous manner. If you are a punk-style lover, Lumi won't let you down.
510 slim battery means that the battery is slim like a pen. It is widely used and very popular. The best option for starters to try is because of its stable quality and competitive prices.
Battery Capacity: 350mAh
Preheat: 15 seconds
Voltage: 2.7V / 3.1V / 3.6V
Charging: 510 & Micro
Oval Power button
Works perfectly with the classic CBD cartridge.


OOZE 510 battery is very famous and good to go if too hard to choose among so many options. Otherwise, you can check the Folar Delta Slim battery which is with very classic style, widely applied voltage, and works perfectly with the 10.5mm sized cartridges. It is best for beginners and absolutely meets all your basic demands when using CBD cartridges.
Thirdly, what are the popular Conceal Style Batteries
"Conceal" or Discreet style vaporizers mean that the oil cartridge is concealed inside the device. These vapes usually use a magnetic adapter to connect to any 510-thread cart.
As we can see that there are many famous brands like Pulsar, and Strio already carries this kind of discreet battery. We are preferring to have some new and creative cartridge batteries which will be available soon.
Conclusion
Selecting and purchasing the right CBD battery is crucial for a satisfying and safe CBD vaping experience. By understanding the types of batteries available, considering your usage patterns, checking compatibility, prioritizing safety features, reading reviews, and purchasing from reputable sources, you'll be equipped to make an informed decision. Remember to always follow the manufacturer's instructions for proper usage and maintenance of your CBD battery. Enjoy your CBD vaping journey responsibly!